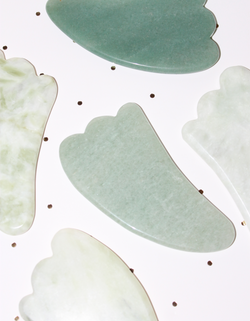 Aventurine is a form of quartz that has an anti-inflammatory effect and eases skin eruptions, allergies, migraines, and soothes the eyes.
Use daily to:
• Promote blood circulation
• Improve fine lines and wrinkles
• Relieve muscle tension
• Promote lymphatic drainage and detoxification


Please note: Aventurine comes in various colors from light pastel green to a sea green. You'll receive a gua sha tool similar to the ones in the image.